PROVECTUS EXECUTIVE TEAM
View our teams background and vast experience.
DR. JIM MUELLER – PRESIDENT
Dr. Mueller received a Bachelor of Science Degree in Plant & Soil Science, and a Master of Science Degree in Agronomy/Soil Microbiology from Southern Illinois University-Carbondale, in 1983 and 1985, respectively. He received his Doctor of Philosophy Degree in Soil Microbiology & Biochemistry with a minor in Microbial Genetics from Clemson University in 1988. His Post-Doctoral training (1988-1990) in the Microbial Ecology & Biotechnology Branch at the U.S. EPA Environmental Research Laboratory in Gulf Breeze, Florida focused on the biodegradation of chlorinated hydrocarbons (CHCs) and organic wood preservatives (PAHs and PCP), and the subsequent bioremediation of similarly impacted environments.
In February 1990, Dr. Mueller formed SBP Technologies, Inc. (SBP) and joined the Research Staff as a Sr. Environmental Microbiologist and Chief Scientist to develop, field test and commercialize advanced bioremediation technologies and strategies focused on PAHs and CHCs. SBP was sold to The EICON Group, Inc. / Roy F. Weston, Inc. and in June 1997 Dr. Mueller joined the staff of URS Corporation (formerly DAMES & MOORE) as a Sr. Environmental Scientist and Coordinator of the international Advanced Remediation Technologies Program which he created.
He joined the staff of Malcolm Pirnie, Inc. in 2002 for a one-year assignment to enhance their Industrial Remediation Services Program and help establish the newly formed office in Chicago, IL.  In 2003, he created Adventus Americas Inc. in collaboration with the Canadian parent (Adventus Remediation Technologies, Inc., formerly W.R. Grace & Co) and established offices in the USA and Europe to facilitate the implementation of various environmental biotechnologies. Adventus was sold to FMC in November 2011 and Dr. Mueller became the Senior Technology Applications Manager for their newly formed Environmental Solutions Division. FMC combined their Environmental Services Division along with other assets and sold the businesses as PeroxyChem, LLC to One Equity Partners / JP Morgan Chase in March 2014.
In April 2014, Dr. Mueller resigned from PeroxyChem to become President of Provectus Environmental Products, Inc. and commercialize genuine advances in ISCO and ISCR technologies with a focus on environmental applications of antimethanogenic compounds.
CONTACT INFO:
Dr. Jim Mueller – President
Provectus Environmental Products, Inc.
2871 West Forest Rd., Ste. 2 | Freeport, IL 61032
Telephone: (815) 650-2230 | Fax: (815) 650-2232
vCard | eMail | DOWNLOAD CV
---
DR. J. GREG BOOTH – SENIOR VICE PRESIDENT
Dr. Booth is an environmental biogeochemist with 20 years of professional experience in basic and applied research, teaching and consulting in the fields of coastal and environmental biogeochemistry, radiochemistry applied to particle transport in fluvial systems, applied remote sensing of earth systems, soil and groundwater remediation, and environmental remediation chemistry/technology development and commercialization. Dr. Booth received a Bachelor of Science Degree in Environmental Geosciences/Geology from Southeastern Missouri State University. He received a Master of Science Degree in Aquatic Toxicology/Environmental Geochemistry and a Doctor of Philosophy Degree in Chemical Oceanography/Coastal Biogeochemistry from Louisiana State University.
Dr. Booth was employed as a Physical Scientist in the Earth System Science Office (ESSO), with the National Aeronautics and Space Administration (NASA) during 1997 – 1999; and in 2000, he began working in the environmental remediation/consulting industry. His early involvement was focused on the subsurface biogeochemistry associated with starting up and operating a very large engineered in-situ bioremediation system (~ 2000 linear feet of bio-wall) for the destruction of a mixed plume of chlorinated ethene and methane compounds in soil and groundwater beneath an active chemical manufacturing facility. He has been active with a wide range of projects involving governmental entities (e.g. NASA, EPA, NSF, Navy, Air Force), engineers, scientists, academicians, regulators and consultants, on an international scale. Dr. Booth has led efforts for the research and development of environmental remediation technologies and products, as well as, commercialization, manufacturing and site specific implementation guidance for end users. Dr. Booth has been responsible for identifying and assessing technologies and products for further development and/or strategic partner alliances focused on environmental remediation and site assessment.
Dr. Booth is a leader in the commercialization and implementation of the NASA patented Emulsified Zero Valent Iron (EZVI) technology. He has actively worked with the EZVI technology since 2003, for use as an in-situ halogenated hydrocarbon DNAPL destruction approach. Dr. Booth has also been actively involved with the development of the NASA environmental remediation technology, Activated Metal Treatment System (AMTS), which is focused on the in-situ destruction of PCB's and other more recalcitrant compounds in our environment.
In November 2015, Dr. Booth accepted the position of Senior Vice President with Provectus Environmental Products, Inc. (PEP) to commercialize genuine advances in ISCO and ISCR technologies with a focus on continually evolving remediation chemistries that are safer to implement, provide highly effective results and are cost efficient.
CONTACT INFO:
Dr. J. Greg Booth – Senior Vice President
Provectus Environmental Products, Inc.
647 Woodleigh Drive | Baton Rouge, LA 70810 USA
Telephone: (573) 614-2788
vCard | eMail | DOWNLOAD CV
---
MR. WILL MOODY – DIRECTOR of BUS. DEVELOPMENT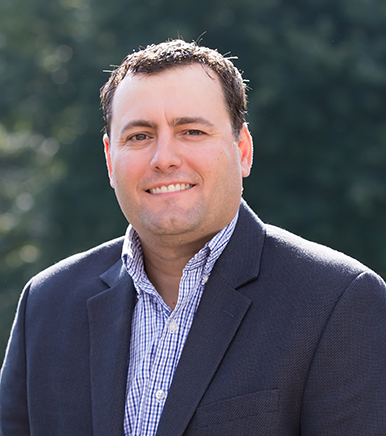 Mr. Will Moody is an environmental scientist with 15 years of professional experience focusing primarily on in situ remediation technologies to address soil and groundwater contamination. Mr. Moody received a Bachelor of Science Degree in Environmental Science from Virginia Polytechnic Institute and State University (Virginia Tech). He began his professional career as an environmental consultant, which was followed by over 10 years of in situ remedial design and field implementation at an international remediation firm. Mr. Moody's laboratory and field project experience includes the application of a wide range of in situ solutions including chemical oxidants, chemical reductants, and surfactants to address common (e.g., BTEX, chlorinated VOCs, etc.) and emerging contaminants (e.g., 1,4-dioxane and Freon). His experience includes the utilization of zero valent iron, hydrogen peroxide, sodium/potassium persulfate, sodium/potassium permanganate and other site-specific reagents in overburden and bedrock systems. In August 2017, Mr. Moody accepted the position of Director of Business Development with Provectus Environmental Products, Inc. to continue to work within the in situ remediation field with several advanced and novel technologies.
CONTACT INFO:
Mr. Will Moody – Director of Business Development
Provectus Environmental Products, Inc.
Red Bank, NJ USA
Telephone: (908) 6581-6291
vCard | eMail | CV Coming Soon
---
MR. CHRISTOPHER MULLEN – DIRECTOR of COMMUNICATIONS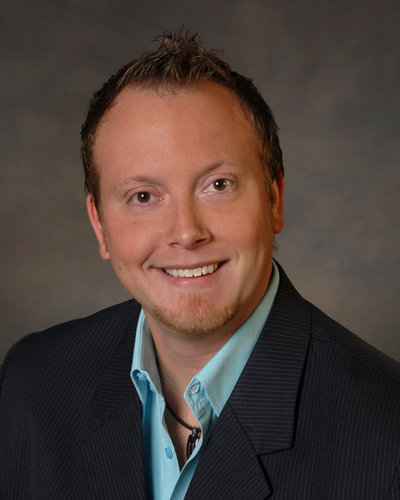 Mr. Christopher Mullen has seventeen years of experience in marketing strategies, ranging from his role as a Digital Marketing Coordinator for a multi-million dollar international publication organization to a Global Marketing Specialist for the leading provider of thermal gas solutions for commercial, industrial, and residential heating systems to a Marketing Coordinator/CRM Administrator for a billion dollar international chemical company serving agricultural, industrial, environmental, and consumer markets.
Chris has a strong technical understanding of content relation management tools, media relations, and email marketing, but also a solid diversified background in creative strategy development and design. Mr. Mullen is a trusted e-commerce leader with proven ability to develop, implement and manage integrated marketing programs that grow the size and equity of the company's active customer base, with proven innovative thinking skills while operating both in a strategic capacity and a hands-on capacity.
In May 2014, Mr. Mullen accepted the position of Director of Communications with Provectus Environmental Products, Inc. (PEP) to center his efforts on developing focused, strategic marketing solutions, driving sales and building customer loyalty.
CONTACT INFO:
Mr. Christopher Mullen – Director of Communications
Provectus Environmental Products, Inc.
2871 W. Forest Rd., STE 2,
Freeport, IL 61032 USA
Telephone: (815) 275-2458
vCard | eMail | CV Coming Soon
---