PROVECTUS BUSINESS AFFILIATES.
View Our Local and International Correspondents.
As Provectus Environmental continues to expand and secure customers across the globe, we are continuing to form mutually-productive relationships with select strategic partners. Many competing offerings compare unfavorably on criteria important to your clients. These often include: price, effectiveness, versatility, longevity, and reputation.
Provectus currently has exclusive licensees representing elements of our technology portfolio, in the following areas:
China
Founded by a former World Bank consultant and world-class executives, Compass Ventures is an investment group that bridges between entrepreneurs and global ventures. Compass Ventures turns opportunities around the world, in both the private and public sectors, into thriving businesses that bring innovation into their industries.
Contact:
Ms. Hongyi Zhou (Anna) 周弘谊 | 办公室Office: +86 021 60577095 | 邮箱Email: hongyi@compassvgg.com | website: www.compassvgg.cn
Israel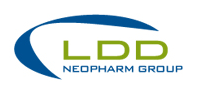 LDD Advanced Technologies Ltd. is a long-standing leader in Israel in the provision of professional consultation services and a complete solution for soil and groundwater remediation. The company is part of the Neopharm Group and is managed by Dr. Raphi Mandelbaum, who has over 20 years' experience in academic and applied research in the field of contaminant remediation.
Contact: Raphi Mandlebaum – LDD | tel: 03-9265979 | email: info@lddtech.com | website: http://lddtech.com/
Italy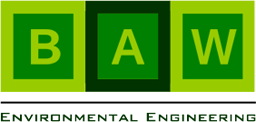 BAW S.r.l. was founded in 2012, and its staff of employees ( engineers and geologists recognized the respective professional associations ) provide their services in the field of design and environmental consulting , with constant reference to the best technologies currently available on the market. The services offered by BAW are designed to respond to customer needs in the context of public and private. BAW is an Italian corporation with main offices at Via Galimberti 50, 12030 Manta (CN), Italy. We're here to help you, not compete with you. Contact us at the following if you need our support.
Contact: Claudio Sandrone – BAW S.r.l. | tel: (+39) 334-5715645 | email: techsupport@baw-env.it | website: www.baw-env.it
Spain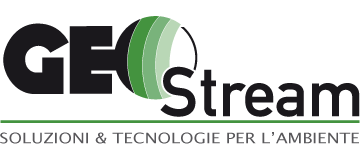 GeoStream S.r.l. was founded in 2000 with the aim of offering solutions and technologies for the remediation of contaminated soils and groundwater; a high degree of specialization in the design and production of remediation plant makes Geostream a leader in this field. Geostream offers innovative and tailored solutions to meet the needs of its clients. The company is able to provide the most appropriate solutions to different problems, whilst maintaining high quality, effectiveness and affordable costs.
Contact: Mr. Matteo Dei – GeoStream S.r.l. | tel: +34 653 800 022 | email: m.dei@geostream.es | website: www.geostream.it
Taiwan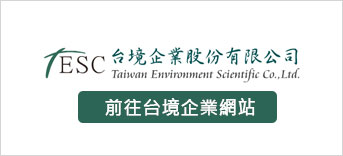 Taiwan Environment Scientific Corporation (TESC) was founded in 2003, capitalized with $260 million NTD. TESC is the first company that can conduct soil & groundwater turnkey projects and going to stock market in Taiwan. TESC is committed to the development of soil pollution, air pollution, water pollution, waste, environmental inspection, and other full range of vertically integrated environmental services. Providing innovative, cost effective and satisfactory solutions to well-known customers like Chinese Petroleum Corporation(CPC), Coca-Cola, Taiwan Power Company(TPC), Taiwan Semiconductor Manufacturing Company Limited(TSMC) , United Microelectronics Corporation(UMC), and Taiwan Water Corporation(TWC).
Contact: Ms. Tracey Hsu – TESC | tel: +(866)-7-6231588 ext.1205 | email: ju.ting@tesc.com.tw | website: www.tesc.com.tw/
We are currently seeking qualified licensees for numerous countries. Selected organizations secure a unique opportunity to position themselves as true innovators in their territory. Intellectual property protection on our patent estate exists in several jurisdictions.
---
PROVECTUS ENVIRONMENTAL PRODUCTS, INC. is a performance chemical provider to the soil and groundwater remediation industry. We specialize in the development and global commercialization of next-generation, synergistic ISCR and ISCO remedial technologies. Our proprietary remedial technologies represent the safest, most effective, and most cost-efficient solutions available.
We are not consultants. Our business model is to support RPs, environmental engineers, technical consultants, governmental regulators, and the wider academic community by providing design and selection of cost-effective remediation strategies. We have a 26 year reputation for:
Credible Technical Aptitude = Ph.D. level staff with over 150 years' experience in environmental biotechnology; inventors and developers of multiple physical, chemical and/or biological remediation technologies.
Predictable Remedial Performance = Patented and Patent-Pending technologies. Guaranteed performance and other warranties offered in conjunction with strategic providers and partners.
Uncompromised Safety =

Provect-CH4® Methanogen Inhibitor and ERD/ISCR Supplement: Water-soluble amendment that can be used as a supplement to effectively control methane production when combined with various ERD amendments (e.g., [emulsified] oils, lecithin, lactates, molasses, sugars, etc) or conventional ISCR reagents that do not (and cannot) have antimethanogenic compounds.
Provect-IR® Solid, Antimethanogenic ISCR Reagent: As the prime originator and developer of the original EHC ISCR reagent over 10 years ago, we know that Provect-IR is a genuine improvement on the ISCR process and its older product formulations. Provect-IR is a much more efficient, cost effective and safer ISCR approach = can use an estimated 30% less amendment and get expected results.
Provect-IRM® Solid Antimethanogenic ISCR Reagent / Metal Stabilization Reagent: The Provect technology core makes this a more effective means of metal immobilization/ISCR that minimizes production of methylmetal(loids) for safer, more effective, long-term immobilization.
ERD-CH4® Liquid Antimethanogenic ISCR Reagent: The most cost effective formulation of a liquid, antimethanogenic ERD amendment that can be applied via screened systems. By inhibiting methanogenesis, this is a more efficient (saves an estimated 30 to 50% of the carbon amendment), longer-lived and safer ERD approach.
Provect-OX® Self-Activating ISCO/ Enhanced Bioremediation Reagent: Persulfate-based ISCO reagent that is unique in terms of its safety (no extreme activators; no heat generated) and effectiveness, as it actively integrates enhanced bioremediation as part of the overall treatment process – only ISCO reagent designed to manage rebound;

AquaGate-CH4™ Composite, Antimethanogenic Reactive Capping Technology:

Developed in collaboration with AquaBlok, LTD subaqueous caps can be constructed more effectively by minimizing gas ebullition and contaminant methylation.
EZVI-CH4™ Antimethanogenic DNAPL Treatment: Unique reagent can be used for safe and effective treatment of chlorinated solvent DNAPL sources.

Provect-GS™ NAPL Immobilization Technology:

A liquid reagent developed in collaboration Beazer East, Inc. for in situ geophysicochemical immobilization (ISGI) of DNAPL sources.

Responsive Customer Service = Logistics with no surprises, no excuses, no frustration. User-friendly and cordial account management personnel.
Quantifiable Client Value = Safer, more effective, more cost-efficient remedial actions. "Do it Right the First Time" – avoid problems associated with new and emerging regulations for methane in groundwater, soil gas, and indoor air.
For more information about Provectus Environmental Products, Inc., please call (815) 650-2230 or visit www.provectusenvironmental.com.