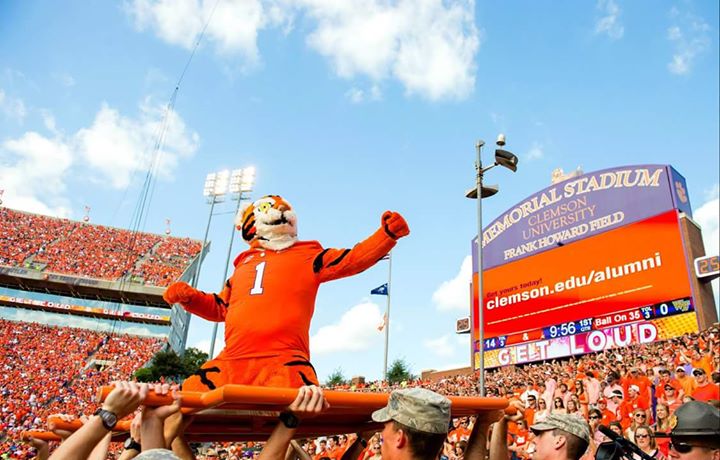 The Clemson Hydrogeology Symposium held on October 21, 2021, will be an in-person event. We will be adhering to updated social distancing and vaccine requirement guidelines established by the university at that time. Those guidelines will be communicated to all participants prior to the October event and enforced.
We anticipate that the updated guidelines will be solidified by the middle of August 2021 at the latest and will send an email with the exact specifics at that time.
Oral and poster presentations will take place at the Madren Center located on the Clemson University campus. The presentations will cover a diverse assortment of topics including characterization, monitoring, remediation and many others at various scales (lab to watershed). You can directly influence the content and tone of this event by submitting an abstract and giving a presentation of your work.
We actively encourage participants to propose theme sessions, solicit abstracts and moderate a session. Click here for more info.
Several regulatory bodies or organizations currently accept this event and field trips for continuing education credits (CECs) or professional development hours (PDHs). If you attend both the day of presentations and a field trip you could earn up to 16 CECs or PDHs. Click for a list.
The registration cost for the event includes refreshments and lunch.
The post-Symposium mixer is made possible by the generosity of alumni and other sponsors.
October 20-22, 2021
The Conference Center and Inn at Clemson University 230 Madren Center Drive Clemson University Clemson, SC 29634-5673 864-656-7155
Learn More
Contact Scott Brame Email: brames@clemson.edu
2021-10-20 10:00
2021-10-20 16:00
America/Chicago
2021 Clemson Hydrogeology Symposium
The Clemson Hydrogeology Symposium held on October 21, 2021, will be an in-person event. We will be adhering to updated social distancing and vaccine requirement guidelines established by the university at that time. Those guidelines will be communicated to all participants prior to the October event and enforced. We anticipate that the updated guidelines will […]
The Conference Center and Inn at Clemson University
chris.mullen@provectusenv.com