Detroit Seminar Agenda and Schedule:
9:30 – Registration/Welcome
10:00 – Opening
10:15 – 
Dylan Kemmerer
–   Carus Corp: "Carus' Solutions: Including MLO Next Generation ISCO"
11:00 – 
Jim Mueller
 – Provectus Environmental: "Advancements in ISCO (Electrokinetic Systems, Potassium Persulfate) and ERD/ISCR (Antimethanogenic Reagents) Remedial Technologies"
11:45 – Lunch Break
12:45 – 
John Collins
– AquaBlok, LTD.: "Addressing Contaminated Groundwater to Surface Water Discharge: Application of Materials and Methods for Construction of In Situ Permeable Reactive Barriers (PRBs) to Limit Migration of PFAS"
1:30 – 
George "Bud" Ivey
– Ivey Int'l: "Effective in-situ LNAPL and DNAPL Site Remediation Using Innovative Surfactant Enhanced Remediation Techniques"
2:15 – Break
2:30 – 
Drew Baird
 – FRx: "In-Situ Access to Contaminants – Enhancing and Enabling Subsurface Remediation"
3:15 – 
Mitch Brourman
 – FEI: "How to Use Real-time Monitoring to Capture More Remediation projects"
4:00 – After-Hours Networking (Optional)
The Henry, Autograph Collection Fairlane Plaza 300 Town Center Drive Dearborn, Michigan 48126 USA tel: (313) 441-2000 View Map | View Website
HOST: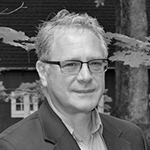 Dr. Jim Mueller – President Provectus Environmental Products, Inc. Tel: (630) 309-1175 jim.mueller@provectusenv.com | www.provectusenvironmental.com
---
CO-HOST: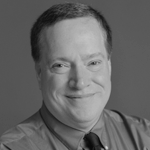 Tim Colgan – US Sales Manager Carus Corporation Tel: (815) 224-6646 tim.colgan@caruscorporation.com | www.caruscorporation.com
REGISTER TODAY!
---
Thanks to our Hosts & Speakers there is NO CHARGE to attend our seminars. Lunch is included and thanks to our partnership with the American Institute of Professional Geologists you will receive a certificate worth .45 CEUs or 4.5 PDH's. Space is limited so REGISTER TODAY!