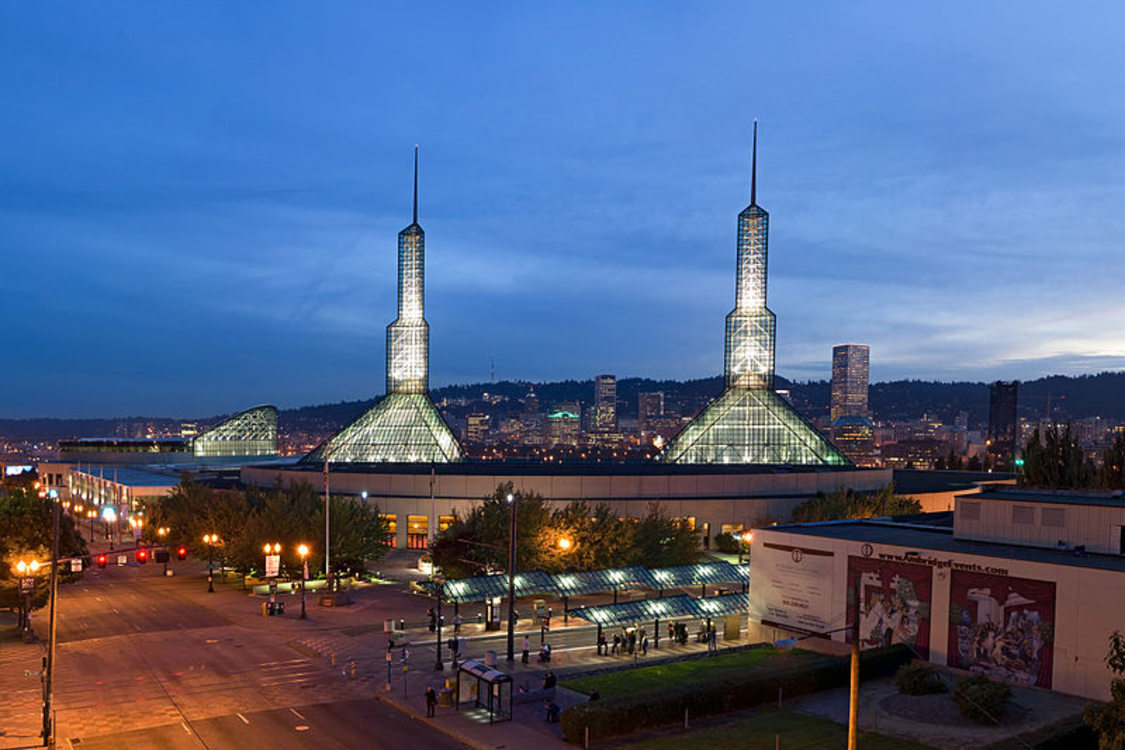 As announced on April 3, 2020, the 2020 Chlorinated Conference has been postponed until June 27-July 1, 2021. The rescheduled event will still be held in Portland, Oregon, at the Oregon Convention Center and combined with the 2021 Bioremediation Symposium.
The combined event will now be referred to as the 2021 Combined Chlorinated and Bioremediation Conference.
Battelle's Chlorinated Conference is one of the world's largest and most comprehensive meetings on the application of innovative technologies and approaches for characterization, monitoring and management of chlorinated and complex sites. The 2018 Conference was attended by 1,832 environmental professionals from 30 countries. More than 1,000 platforms and posters were presented in 80 breakout sessions, and seven-panel discussions were conducted.
June 27 – July 1, 2021 Oregon Convention Center 777 NE Martin Luther King Jr Blvd. Portland, OR 97232
Contact Email: chlorcon@battelle.org Phone: (614) 424-7866
Posters/Presentations:
A1. Lessons Learned with In Situ Technologies
* ISCR for Chlorinated Compounds Remediation in the Tropics: What to Expect and How to Adjust Results.
S. Aluani, C. Spilborghs, E. Pujol, F. Tomiatti, J. Mueller, M. Skalzi, and W. Messe. Sidney Aluani (SGW Services/Brazil)
A5. Abiotic and In Situ Biogeochemical Processes
* In Situ Geochemical Stabilization (ISGS) of DNAPL: Bench-Scale and Pilot-Scale Demonstration Results.
D. Gray, T. Vannest, L. DeGrazia, J. Mueller, G. Booth, C. Walecks-Hutchinson, T. Gambling, and S. Lucas. Doug Gray (AECOM/USA)
B3. Combined Remedies and Treatment Trains
* Challenges in Remediating Sites That Have Been "Previously Remediated" with Different Remediation Approaches.
S. Aluani, C. Spilborghs, E. Pujol, F. Tomiatti, G. Siqueira, N. Nascimento, and J. Mueller. Sidney Aluani (SGW Services/Brazil)
B7. Emerging Remediation Technologies
Technology for Continuous, In Situ Production of Reactive Oxygen Species.
J. Mueller, W. Moody, G. Elgressy, and E. Elgressy. Jim Mueller (Provectus Environmental Products, Inc./USA)
C7. Electroenhanced Technologies
* New Approach to Environmental Technologies in View of the EBR® Technology.
G. Elgressy, E. Elgressy, J. Mueller, and W. Moody. Gil Elgressy (E.Elgressy/Israel)
F3. In Situ Remediation of Petroleum Hydrocarbons
Combining Traditional and Advanced In Situ Remedial Methods to Address Source Petroleum Hydrocarbon Mass.
W. Moody, J. Mueller, E. Raes, A. DeGrandis, E. Duggan, M. Huff, and M. Scalzi. Will Moody (Provectus Environmental Products, Inc./USA)
H9. Low-Permeability Zone Challenges and Case Studies
* Combining In Situ Chemical Reduction and Big Diameter Vertical Soil Drill as an Alternative Solution for Thermal on a Complex Site Impacted by Chlorinated Solvents (Sao Paulo, Brazil).
S. Aluani, C. Spilborghs, E. Pujol, F. Tomiatti, G. Siqueira, N. Nascimento, and J. Mueller. Sidney Aluani (SGW Services/Brazil)
* = poster presentation