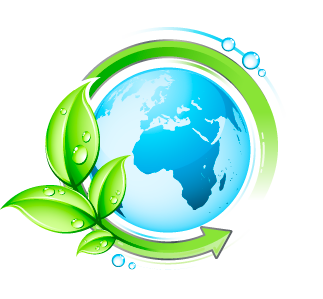 Welcome to Provectus Environmental Products, Inc!
Provectus Environmental Products, Inc., is a performance chemical provider to the environmental remediation (soil and groundwater) industry. We specialize in the development and global commercialization of next-generation, synergistic environmental remediation products and technologies. Our proprietary in situ chemical reduction (ISCR) and in situ chemical oxidation (ISCO) technologies represent the safest, most effective, and most cost-efficient solutions available.
If you worked with us previously, you know that these are not simply attractive words written by an outsourced marketing firm. You deserve beyond what others view as exemplary in terms of customer service, technical aptitude, safety, remedial performance and client value.
[container extra="row"]
[one_third extra="" anim=""]
[icon_box icon_image="fa-phone" title="Customer Service" description="Daily tracking updates: no surprises, no excuses, no frustration. User-friendly and cordial account management personnel. Call us anytime and a human will answer the phone." type="label-info"]
[/one_third]
[one_third extra="" anim=""]
[icon_box icon_image="fa-envira" title="Remedial Performance" description="Patented and Patent-Pending technologies. Guaranteed performance and other warranties offered in conjunction with strategic providers and partners." type="label-warning"]
[/one_third]
[one_third extra="" anim=""]
[icon_box icon_image="fa-child" title="Technical Aptitude" description="Highly qualified staff, including Ph.D. level scientists and others representing more than 150 cumulative years' experience with environmental biotechnology; inventors and developers of multiple physical, chemical and/or biological remediation technologies." type="label-success"]
[/one_third]
[one_third extra="" anim=""]
[icon_box icon_image="fa-plus" title="Safety" description="Provect-IR® ISCR technology and Provect-CH4® ERD supplement that avoids methane production; Provect-OX® ISCO technology that is self-activating, easy to handle, does not generate heat upon hydration." type="label-danger"]
[/one_third]
[one_third extra="" anim=""]
[icon_box icon_image="fa-users" title="Client Value" description="Safer, more effective, more cost-efficient remedial actions. "Do it Right the First Time" – avoid problems associated with new and emerging regulations for methane in groundwater, soil gas, and indoor air and Patent-Pending technologies. Guaranteed!" type="label-default"]
[/one_third]
[one_third extra="" anim=""]
[icon_box icon_image="fa-globe" title="Partnership" description="Our team understands that our technologies may not be appropriate to address the wide range of site conditions that we all encounter. Therefore, we have established partnerships with technology providers and practitioners that can assist with the evaluation of additional remedial methods!" type="label-primary"]
[/one_third]
[/container]