ERD-CH4™ Liquid, Antimethanogenic ERD Reagent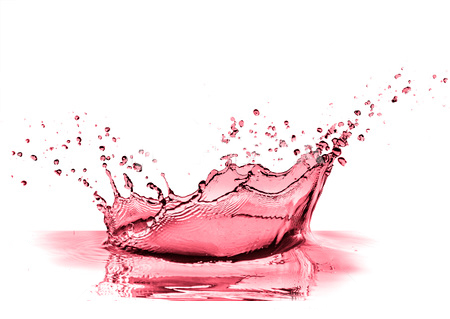 ERD-CH4
™
represents the most significant technology advancement in over a decade: it combines the proven chemistry with the power of the
Provect-CH4®
methanogen inhibitors to yield a truly unique liquid, antimethanogenic ERD reagent that contains 60% water soluble carbon.
More Efficient = More Cost Effective: Production of methane is a direct indication that the hydrogen generated from the organic carbon amendments was used by methanogens and the amendment has been wasted because it was not utilized by acetogens or dehalorespiration. By inhibiting the growth and proliferation of methane producing Archaea, chlororespiring bacteria can become the more dominant bacterial populations and at least 30% less ERD amendment can be applied.
Safer: Methane is explosive with an LEL of 5% and an UEL of 15%. Production of methane will result from the addition of any conventional ERD or ISCR amendment: excessive and extended production of methane can result in elevated in groundwater concentrations (as high as 1,000 ppm have been reported) which can lead to accumulation in soil gas subsequently impacting indoor air. State-specific regulations for methane in groundwater have been promulgated, with others pending for soil gas and indoor air.
Green and Sustainable Technology: Formulated with byproducts from "green" energy processes, so it is better for the environment.
 Patented Technologies: Technology end users and their clients are fully protected from all Patent and other legal issues.
Ease of Use:

Completely soluble in water hence no need for extensive and time consuming "water chase".
No need to emulsify the product with specialized tooling and equipment.
No laborious material transfers and dilutions.
No worry about an emulsion breaking.
Lower injection pressures.
No soap formation from bringing pH up too high.
ERD-CH4 is formulated for each site-specific application.
Avoids cost and need for contingency planning to manage excessive methane production (SVE/AS off gas treatment).
ERD-CH4™ is the only liquid ERD reagent designed to actively control the production of methane in a safe, reliable and predictable manner (Patent Number).
All Projects
ERD-CH4 Projects
Gregg Drilling Safely Injects ERD-CH4™ Liquid Antimethanogenic ISCR Technology By Robert Meyer – Project Manager at Gregg Drilling & Testing Inc. Last week we completed another successful In-Situ Enhanced Reductive Dechlorination project at a registered historic landmark of early semiconductor development in the South Bay Area for an Environmental Engineering firm. Our team was able to […]

Continue reading

Site: Shopping Center – St. Albans, West Virginia Constituents of Interest: Tetrachloroethylene, Trichloroethylene, 1,4-Dichlorobenzene, and Vinyl Chloride. Lead Contractor: Innovative Environmental Technologies, Inc. (IET) In August 2014, ERD-CH4 was added proximal to existing monitoring well MW-207s to treat groundwater at an active shopping mall in Georgia, USA that was impacted by PCE and its catabolites (TCE, […]

Continue reading