Our Business Affiliates
View Our Local and International Correspondents.
As Provectus Environmental continues to expand and secure customers across the globe, we are continuing to form mutually-productive relationships with select strategic partners. Many competing offerings compare unfavorably on criteria important to your clients. These often include: price, effectiveness, versatility, longevity, and reputation.
Provectus currently has exclusive licensees representing elements of our technology portfolio, in the following areas:
---
China
SAGWELL has more than 20 years experience in micro & nano metal powder materials, our core business is the supply of micro & nano iron powder, copper powder and pre-alloyed powder. SAGWELL is made up of American company, metal powder factory and metal powder materials research center in China.
---
Germany

Sensatec Ltd. provides sophisticated technologies for contaminated site analysis and remediation. Furthermore, it offers intelligent sensor-based environmental monitoring systems. With more than 300 successful reference projects, Sensatec belongs to Germany's market leaders in in-situ groundwater remediation services. Our outstanding performance in both, implementing technical environmental remediation measures and successfully managing contaminated sites results from interlinking both technical and scientific know-how with interdisciplinary thinking. Currently, we are working on app. 150 remediation projects, several research projects and numerous feasibility studies. Together with our partners from distinguished research institutes, we are working on creating innovative and powerful new environmental remediation technologies.
---
Israel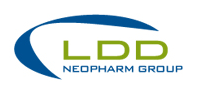 LDD Advanced Technologies Ltd. is a long-standing leader in Israel in the provision of professional consultation services and a complete solution for soil and groundwater remediation. The company is part of the Neopharm Group and is managed by Dr. Raphi Mandelbaum, who has over 20 years' experience in academic and applied research in the field of contaminant remediation.
---
Italy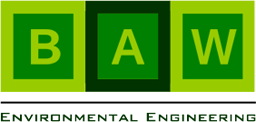 BAW S.r.l. was founded in 2012, and its staff of employees (engineers and geologists recognized the respective professional associations ) provide their services in the field of design and environmental consulting , with constant reference to the best technologies currently available on the market. The services offered by BAW are designed to respond to customer needs in the context of public and private. BAW is an Italian corporation with main offices at Via Galimberti 50, 12030 Manta (CN), Italy. We're here to help you, not compete with you. Contact us at the following if you need our support.
---
Taiwan

TED Environmental Technology Co., Ltd. is Provectus Asia-Pacific regional partner authorized to produce and sell soil and groundwater remediation reagents, including bioremediation, ISCO and ISCR remediation technologies. With patented technology, global experience, and regional production capability, we serve client's business and technical challenges with advanced soil & groundwater remediation technology and cost competitive solution. We are striking more efficient and effective solution to achieve the successful & safe results.
---
We are currently seeking qualified licensees for numerous countries. Selected organizations secure a unique opportunity to position themselves as true innovators in their territory. Intellectual property protection on our patent estate exists in several jurisdictions. Email Us Today!