NEWSLETTER

August, 2014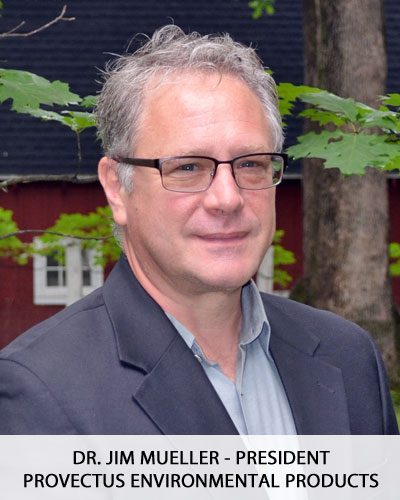 Letter From The President.
Chapter 1. As some readers will know, I formed Adventus Americas, Inc. in 2003 to work with an established group of Canadian environmental scientists on building an international business to commercialize a core group of bioremediation technologies. Our initial specialization was on the treatment of organic contaminants and nitrogenous energetic compounds present in soil. Over the subsequent decade, we diversified our technology offerings through focused research, strategic partnerships, and corporate acquisitions. By working in close collaboration with many of you, we expanded our company's operations geographically and helped manage a diverse range of environmental challenges throughout the world. Success (as well as failure) mandates change, and The Adventus Group was sold to FMC Corporation in November 2011 which, in turn, divested the business unit as part of a larger initiative in March, 2014. At that time it was clear my job there was completed.
Chapter 2.
Provectus (Latin)
= advanced; higher level of knowledge. Provectus Environmental Products represents applied remedial sciences

operating on

a different level. We have procured exclusive rights to what I see as the most innovative, promising environmental biotechnologies available today. We are a well-funded, private equity small business with high ethics dedicated to the development and global commercialization of genuinely progressive technologies. We are not consultants. Our business model is to support RPs, environmental engineers, technical consultants, governmental regulators, and the wider academic community by providing design and selection of cost-effective remediation strategies. We pride ourselves on offering:
Distinctive Environmental Biotechnologies that Work

= The Provectus line of environmental remediation products are truly different, and they represent genuinely unique chemistries: they are not simply "me too" modifications of existing environmental technologies. As you review our technology portfolio, common features will be apparent: a clear focus on safety, tangible cost efficiencies, demonstrated effectiveness,

distinguishable

ease of use, and

recognizable

quality at the highest level.

Credible Technical Aptitude

=

Highly qualified staff, including

Ph.D. level

scientists and others representing more than 150

cumulative years' experience with environmental biotechnology;

inventors and developers of multiple physical, chemical and/or biological remediation technologies.

Predictable Remedial Performance

= Patented and Patent-Pending technologies. Guaranteed performance and other warranties offered in conjunction with strategic providers and partners.

Responsive Customer Service

= Logistics with no surprises, no excuses, no frustration. User-friendly and cordial account management personnel.

Quantifiable Client Value

= Safer, more effective, more cost-efficient remedial actions.

"Do it Right the First Time" - avoid problems associated with new and emerging regulations for methane in groundwater, soil gas, and indoor air.
I am committed to leading this effort with the same level of technical aptitude you have experienced over the past 20+ years. I promise to provide an often missing focus in our industry on truly exemplary customer service reinforced through candid, scientifically defensible client interactions. For those clients keen on employing Green and sustainable remedial solutions, our participation in the worldwide SuRF forums will help ensure that their values are appreciated.
As you will read in this first of many newsletters,

our initial outreach for strategic collaboration and technical synergies has met

with overwhelmingly positive replies. I am very grateful for the rapid acceptance and support received from respected colleagues and valued

clients. If the first 3 months are reflective of our future, then it is a very auspicious one indeed, and we will rapidly meet our goal of positioning Provectus in its leadership role.
Onward and upward.
SUMMARY OF PROVECTUS TECHNOLOGIES
The first wave of the Provect™ family of environmental biotechnologies represents genuine scientific advancements, and they have been enthusiastically acceptable by respected remedial practitioners. When properly utilized, the technologies will yield many tangible benefits in terms of remedial efficacy and performance.
Provect-CH4™ Methanogen Inhibitor and ERD/ISCR Supplement:
Water-soluble amendment that can be used as a supplement to effectively control methane production when combined with various other ERD amendments (e.g., oils, EVO, ELS

™,

ABC

™,

lactoil

™,

3DMe™,

HRC

™,

molasses, sugars,

et cetera) or standard carbon+ISCR reagents (e.g., EHC

™,

ABC+

™

) that do not (and cannot) have antimethanogenic compounds. United States of America Patent Office 13/785,840 (CIP 14/268,637 PCT/US14/36,632)

.
Provect-IR™ Solid Antimethanogenic ISCR Reagent:
As the primary originator and developer of the original EHC ISCR reagent ca. 10 years ago, we know that Provect-IR is a genuine improvement on the ISCR process and its older formulations. Provect-IR is a much more efficient, safer ISCR approach. United States of America Patent Office

7,129,388 and 7,531,709 - Method for Accelerated Dechlorination of Matter; 7,828,974 - Method for the Treatment of Groundwater and Soils Using Dried Algae and other Dried Mixtures.

Provect-OX™ Self-Activating ISCO/ Enhanced Bioremediation Reagent:
Persulfate-based ISCO reagent that is unique in terms of its safety (no extreme activators; no heat generated) and effectiveness, as it actively integrates enhanced bioremediation as part of the overall treatment process. United States of America Patent Office

13/891,934 (CIP 14/268,629 PCT/US14/36,642) - Chemical Oxidation and Biological Attenuation Process for the Contaminated Media.

Provect-IRM™ Solid Antimethanogenic ISCR Reagent / Metal Stabilization Reagent:
The Provect technology core makes this a more effective means of metal immobilization/ISCR. The technology is a proprietary modification of the Provect-IR technology as described above. United States of America

7,828,974 - Method for the Treatment of Groundwater and Soils Using Dried Algae and other Dried Mixtures.

ABC-CH4™ Liquid Antimethanogenic ERD Reagent:

Recently developed in collaboration with Redox-Tech, LLC this is our preferred, specially formulated antimethanogenic ERD amendment that can be applied via screened systems. By inhibiting methanogenesis, this is a more efficient (saves an estimated 30 to 50% of the carbon amendment), longer-lived and safer ERD approach.

AquaBlok-CH4™ Composite, Antimethanogenic Reactive Capping Technology:
Recently developed in collaboration with AquaBlok, LTD of Toledo, Ohio. The patent-pending technology for in situ sediment combines the Provect-CH4 methanogen inhibitors with AquaBlok®

/AquaGate™ or Blended Barrier™/AquaGate™ materials to yield a composite particle containing an aggregate core that is layered with the reactive amendment materials and deployed through a water column over a contaminated site. The resulting permeable reactive cap will simultaneously treat contaminants while controlling methane production. This manages several problems common to

in situ

sediment capping systems, including: i) reduced ebullition of gases that may breach the barrier cap; and ii) reduced methylation of heavy metals.
Learn More.
PROVECT-IR™ SOLID, ANTIMETHANOGENIC ISCR REAGENT
Over the past 25 years,
many formulations of organic substrates have been added to impacted aquifers with the intent of liberating hydrogen to enhance reductive dechlorination reactions (
i.e.
,ERD). When combined with zero-valent metals - such as zero-valent iron (ZVI) - the intent is to induce
in situ
chemical reduction (ISCR) conditions. A very common problem, however, is that indigenous methanogens often bloom following the addition of the organic hydrogen donors thereby liberating what can be very large amounts of methane gas (>1,000 ppm in groundwater have been observed). There are at least three important consequences of this response:

i) By utilizing hydrogen, the methanogens compete with dechlorinating microbes thus making inefficient use of the remedial amendment;
ii) Rapid growth of methanogens consumes alkalinity while generating acids thereby having the potential for aquifer acidification (which may liberate heavy metals causing secondary contaminant issues); and
iii) Elevated methane concentrations can exceed current and pending regulations of < 10 to <28 ppm in groundwater and/or 0.5% v/v methane in soil gas (
e.g.
, 10% of the LEL) and/or indoor air regulations (methane is flammable between 5 and 15% v/v).
In an effort to manage this problem, we developed Provect-IR solid, antimethanogenic ISCR reagent. As summarized in Table 1, Provect-IR is a genuinely new ISCR reagent that uniquely combines nutrient rich, engineered-release, hydrophilic carbon sources + ZVI + other reagents along with a specially modified red yeast rice extract (RYR) as an inhibitor of enzyme systems that are responsible for the production of methane (US Patent 14268637; PCT/US14/36632). This improved ISCR Reagent contains natural monacolins (most importantly monacolin K, or Lovastatin) which have the unique ability to block enzyme systems specific to methane production. Sold as Provect-CH4™, the modified RYR extract itself can be used as a stand-alone supplement to other ERD amendments such as molasses, sugars, EVO, et cetera to make them safer and to improve their overall efficacy.
Independent d
ata
have shown that when aplied at ca. 40 mg/L the amendment reduced the concentation of methane in biogass by > 95% within 5 days time without changing pH and maintaining reducing conditions < -300 mV. Performance of the basic technology under field conditions is summarized in the linked Case Study
.
Continue to Case Study.
TABLE 1: Provect-IR™ Conventional ISCR Reagent

Component / Feature

Provect-IR

Multiple Complex, Mixed-Release Organic Hydrogen Donors




YES

I

ntegrated Methanogenic Inhibitor (patents pending)

Chemical Oxygen Scavenger to maintain reduced ZVI during Mixing and Injection




Integrated Vitamins, Micro-Nutrients and Macro-Nutrients selected for Enrichment of Indigenous Anaerobes




Calcium Propionate Primer for Enrichment of Indigenous Anaerobes




Modified formulations for heavy metal immobilization




ZVI Component Average Particle Size (micron)




15

% by weight ZVI




10

Square Feet of ZVI Surface per Pound of Product




2.27

Grams of Organ

ic Hydrogen Donor/ Pound of Product




400

List Price


$2.35/lb**
** Includes methane inhibitor: volume discounts will apply

FDEP ACCEPTANCE OF CORE PROVECTUS TECHNOLOGIES:
Following a detailed review of the technologies components, principles and features the Florida Department of Environmental Protection (FDEP), Waste Cleanup Program (WCP) and Division of Waste Management has accepted Provect-CH4, Provect-IR and Provect-OX remedial technologies for use at hazardous waste sites /

petroleum waste sites within the State of Florida.

Applications for acceptance and approval from myriad other regulatory agencies have been submitted, and we will maintain an updated listing of similar acceptances on our website:
Complete Listing of Regulatory Approvals.
JOB BOARD: DIRECTOR - TECHNOLOGY APPLICATIONS
This position offers a unique opportunity to join a team of industry professionals to represent a "higher level" of environmental science with truly exemplary customer service and genuine client appreciation. With a focus on safety and efficacy, Provectus' Director of Technology Applications will be responsible for client advocacy associated with the sale and implementation of all Provectus technologies. As a senior member of a small business, our "seller-doer" model allows a self-motivated, efficient decision maker to personally benefit equitably from the results of their time, efforts and talents. Interested parties please apply within.
SCIENTIFIC PRESENTATIONS:
Mueller, J., A. Karachalios and T. Fowler. (2014). Controlling Methane Production during ERD and ISCR Applications. Pollution Engineering News (in press).
Hull, J. M. Scalzi and J. Mueller. (2015). Reasons and Technology for Inhibiting Methanogenesis during In Situ Sediment Treatment. Battelles Eighth International Conference on Remediation and Management of Contaminated Sediments. January 12-15, 2015. New Orleans, LA.
Mueller, J., M. Scalzi, A. Karachalios, L. Kinsman and J. Peale. (2015). Controlling Methane Production during ERD and ISCR Remedial Actions. RemTEC Summit, March 2-4, 2015. Westminster, CO.
Mueller, J., M. Scalzi, W. Meese, S. Aluani and E. Pujol. (2015). Improved ISCR Reagent for Safer, More Efficient Remedial Actions. Controlling Methane Production during ERD and ISCR Remedial Actions. AEHS WEST COAST CONFERENCE, March 23-26, 2015. San Diego, CA.
Chris Mullen or James Mueller

2871 W. Forest Rd., Ste 2

Freeport, IL 61032
tel: (815) 650-2230