INDUSTRY AWARENESS: PROVECTUS HONORS UNITED STATES PATENT No. 7,531,709
CHICAGO, ILLINOIS — (BUSINESS WIRE) — June 15, 2015. There is considerable confusion and speculation in the industry today concerning intellectual property rights as they relate to the combined use of an organic hydrogen donor (e.g., fermentable carbon source) plus a zero valent metal (e.g., zero-valent iron, or ZVI) for the treatment of halogenated organic compounds in soil and groundwater as specifically defined in US Patent 7,531,709 (click here for download).
In brief, IET owns US Patent 7,531,709 having a priority date of January 6, 2003 issued on May 12, 2009 which claims the following (among others):
Claim 1: A method for accelerated anaerobic dechlorination of subsoil matter, comprising the steps of: supplying a mixture including a zero-valent metal into soil pathways to biologically react with the dissolved chlorinated solvents in the groundwater; and supplying an organic hydrogen donor into the soil pathways to produce dechlorinating conditions such that indigenous anaerobic bacteria biodegrade residual concentrations of chlorinated solvents.
Claim 3: The method of claim 1 wherein the steps of supplying said mixture and said organic hydrogen donor are carried out by placing an injection rod into the soil and then injecting them under pressure through an injection rod.
Simply put, IET's technology consists of combining an organic hydrogen donor (e.g., oil, emulsified oil, lecithin, emulsified lecithin, fibrous organic matter/vegetable matter, sugars, et cetera) with zero valent metal (e.g., ZVI) for the purpose of remediation of soil, sediment or groundwater. Therefore, any process that removes halogenated organic contaminants from groundwater that employs an organic hydrogen donor plus ZVI (or other zero valent metal) of any shape and size may well infringe U.S. Patent No. 7,531,709.
Moreover, IETs patent is NOT tied into a specific mode of application but offers examples using higher pressure injections. Indeed, at Provectus we work with many installation firms and their own proprietary or patented emplacement/injection methods to install Provect-IR™ and Provect-IRM™ (which are our related technologies).
Provectus holds a license to utilize patent 7,531,709. There are, however, other vendors and contractors who do not respect IET's patent rights, and they are therefore subject to legal action for patent infringement. Technology end-users and their consultants should also be aware of their exposure to potential litigation through their use of these unlicensed vendors and contractors.
The second area of confusion appears to be the incorrect assumption that if the U.S. Patent Office issues a patent on an integrated process, the Patent Office has approved the integrated process as not infringing pre-existing patents on a process the integrated process captures and/or incorporates. In fact, most patents issued are improvement patents pursuant to which the commercial exploitation infringes a pre-existing patent. When the pre-existing patent and the improvement patent are not co-owned, royalties must be paid to the pre-existing patent holder (assuming as in this case, the patent owner is willing to grant such licenses).
In other words, schemes involving, for example, ZVI plus liquid/soluble organic hydrogen donors (e.g., oil, emulsified oil, lecithin, emulsified lecithini, lactate or molasses) and/or ZVI plus solid, semi-solid or fibrous organic hydrogen donors (e.g., plants or other vegetable matter) must obtain a license from IET for the use of IET's base technology. We note that several patented combinations of multi-valent iron and organic hydrogen donors/carbon sources are established, but these combinations are not the same as by definition they do not use ZVI (surely multi-valent iron is not the same as ZVI since "zero" clearly cannot be the same as "multi" = more than 1).
It is inherently unfair to formal licensees such as Provectus – who respect patent law and thus obtained a license for a fee – to be at a cost disadvantage to those who disrespect and misappropriate patented technology. As such, IET is committed to enforcing their patent rights, and recently has undertook corresponding actions. As an authorized licensee to US Patent 7,531,709 Provectus unreservedly supports IET in their efforts to defend the value of their patent.
Provectus Technical Contact:
Dr. Jim Mueller, President
Provectus Environmental Products, Inc.
jim.mueller@provectusenv.com
Legal Contacts:
Mr. Bryan Lentz, ESQ
Bochetto & Lentz, P.A.
blentz@bochettoandlentz.com
Mr. Douglas J. Ryder, ESQ
Ryder, Lu, Mazzeo & Konieczny LLC
dryder@ryderlu.com
---
ABOUT IET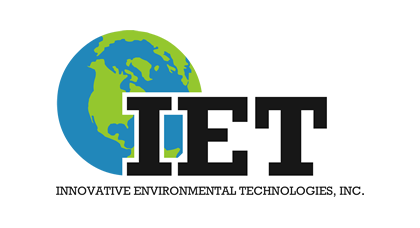 For nearly 18 years IET has been an innovator and leader in developing and implementing remedial technologies for sites impacted by chlorinated solvents, petroleum hydrocarbons, heavy metals and pesticides.  The eight (8) patents and pending patents have been developed and refined in the field by IET over the past 18 years as IET has designed and executed over 1,000 sites.